Yes, I see the irony. In an agency where men are outnumbered, and women's voices are celebrated, why is a man writing an article about being part of a woman-owned business?
In the last few years, every time I look at a pool of job applicants, I'm surprised at the relatively small number of men that apply. Are there just more women in marketing? Well, yes, but I think there's more to the story.
I think the "get" is quicker for women (who are sadly used to being undervalued). Want to work for a place where your voice is heard and encouraged? Of course! That's what all employees want. Unfortunately for women, it's not the default. Let's be clear—a company doesn't need to be woman-owned or women-led for employees to feel appreciated, but it is a pretty clear indicator that the environment will be more supportive.
Like most women in the workforce, our leadership team has worked within dated, male-centric policies, and they want Stoltz to be different. That's why we created policies and a culture to support every member of the team. Yes, these benefit women, but they also support people of all genders.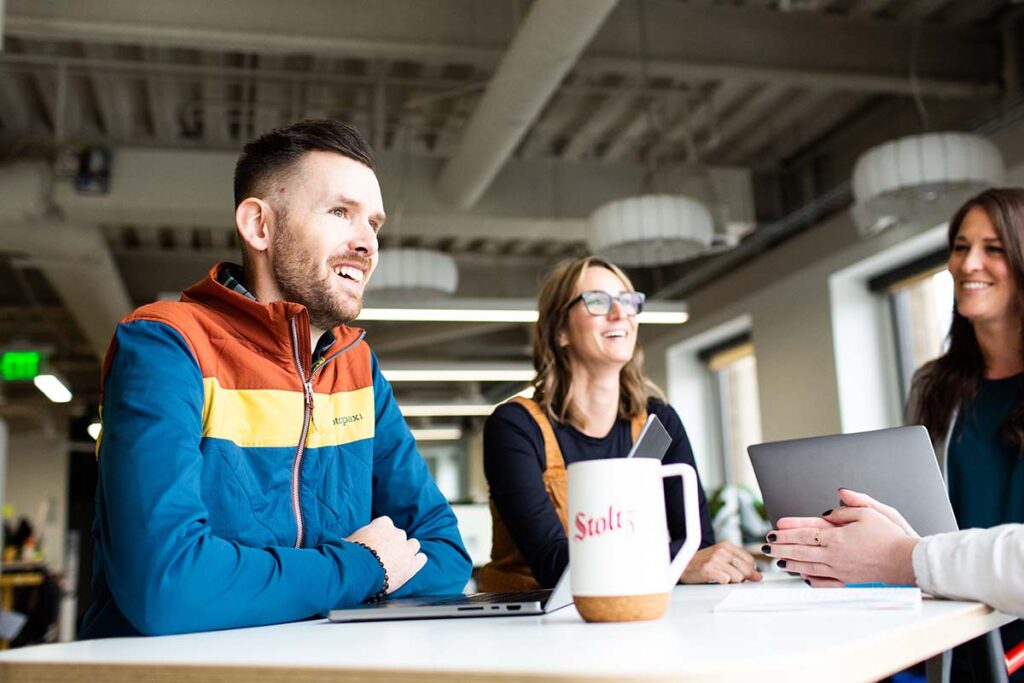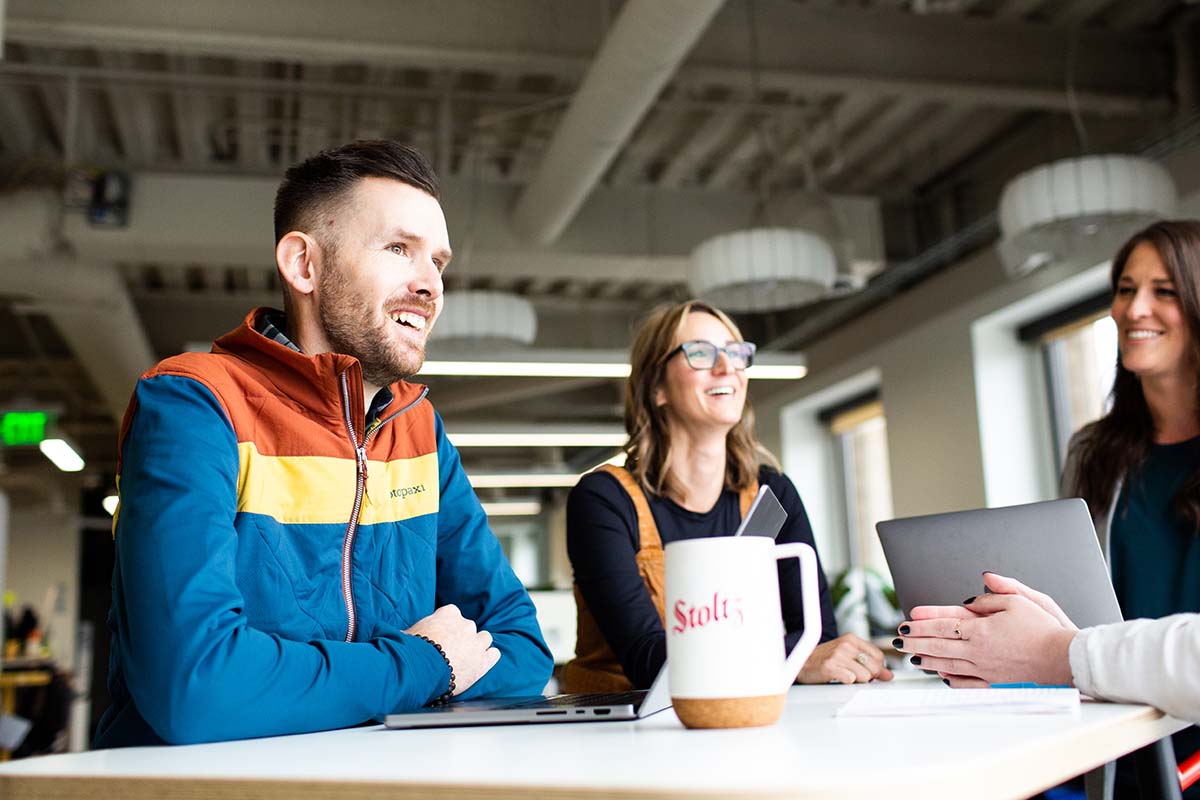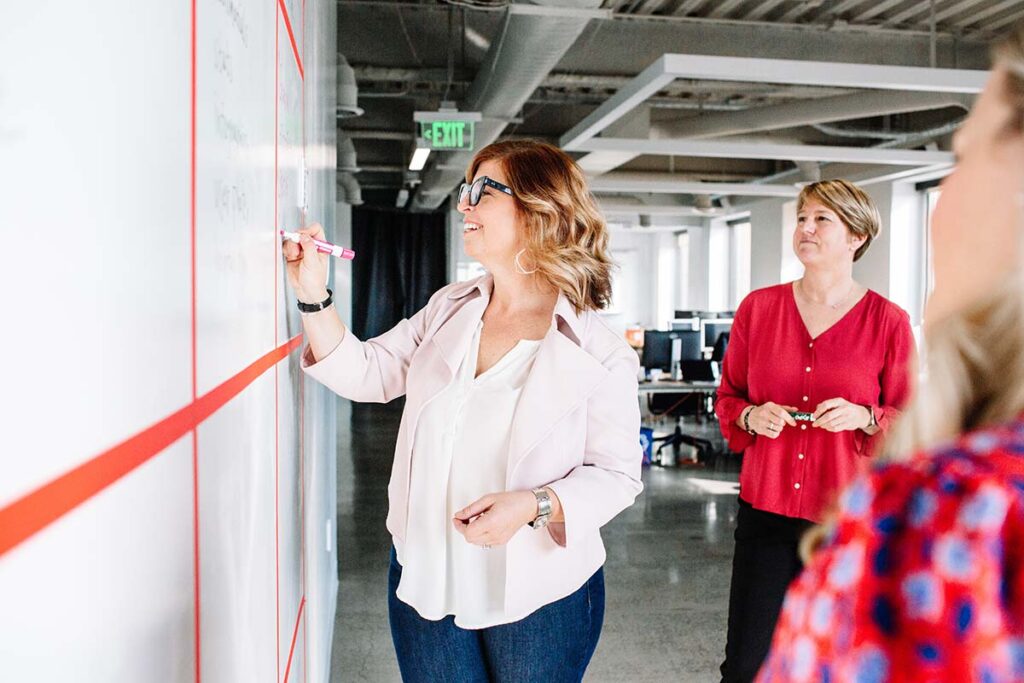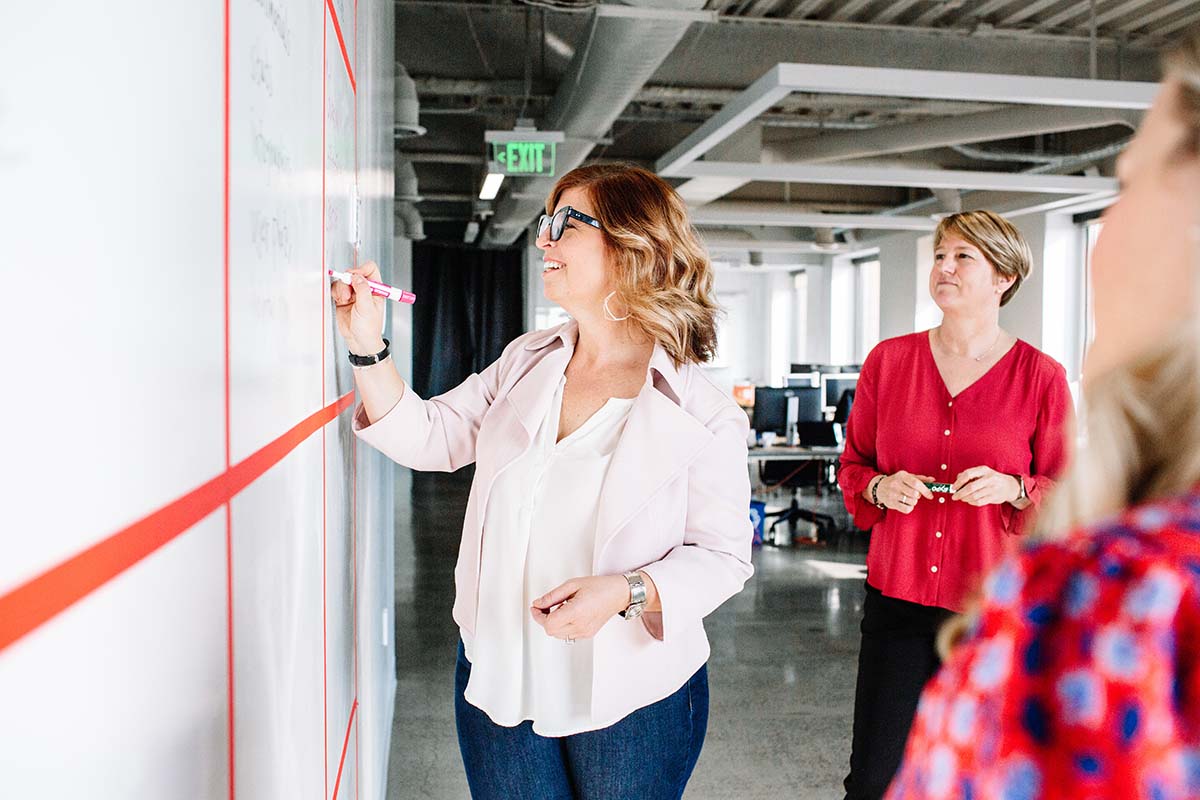 What's so great about being woman-owned?
A woman-owned company typically means women in leadership, and as a result, more innovation and openness to change. It means company values centered around humans. It means policies that work for parents and caregivers. It means having role models to learn from who are other women. It means getting the respect that many women have lacked from other employers.
Why I love working for a woman-owned company.
I believe in equal pay and equal respect.
I want to work for and alongside talented people with great ideas that are different from my own. It's hard to get the best ideas when members of the team feel like their voices aren't heard. Not to mention, gender-diverse teams are more successful.

The benefits are fantastic.
Benefits that are good for women are also good for the rest of us. I like the paid health insurance, retirement matching, 12 weeks of paid parental leave, and sabbatical opportunities for long-term employees.

Who doesn't love flexibility?
Whether you need to pick up a sick kid, let the dog out, or work from home for the internet installer's four-hour window, flexibility is good regardless of gender. And for Stoltz, this sort of freedom existed long before the global pandemic.

Our team is talented (and they buy in).
When your hiring pool is open to and encouraging of all qualified applicants, you get to pick from the best. And when you listen to the best, they stick around.

Respectful clients and vendors.
As a woman-owned business, we attract clients and partners that want to work with women-owned businesses. I've found that people that believe in gender equity are generally pretty good people.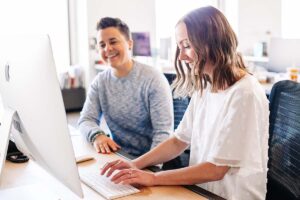 Are there people who won't like working for a woman-owned business? Absolutely! And if you've made it this far, I really hope you're not one of them. Just in case, here are some reasons you may not want to work for Stoltz or another woman-owned company:
You are scared of the competition (yes, it's easier to only compete against men).

You don't believe women should own things (if that's you, I'm so sorry. It must be really hard to live in 2022).

You believe women should make less money for the same work (if that's you, please just leave).
All joking aside, working for a woman-owned business has major benefits, and you don't have to give up your man card to do it… whatever that is.