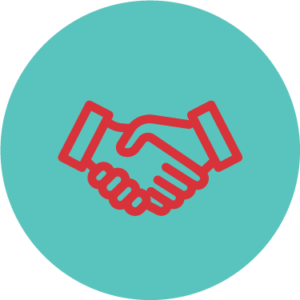 If you're managing an early-stage startup on the brink of big things, marketing is probably one the things keeping you up at night. You know you need marketing now, yet you're not quite at the place that justifies a large marketing budget. And who's going to manage it? You're considering two options: have an existing employee (who usually lacks marketing experience) to absorb the role or hire a CMO with high levels of expertise . . . and high salary demands.  Neither of these options are ideal, which is why we created CMO in a Box – a marketing program specifically designed to help startups achieve quick and financially-smart growth.
How does our program work? While every CMO in a Box partnership is unique and custom, we usually provide services including brand audits and brand plans, marketing plans, awareness campaign strategies and execution, content marketing, media buying, and overarching business consultation. Simply put, CMO In A Box becomes the marketing brain in your organization. We're nimble, experienced, always curious, and devoted to seeing you thrive. If you're ready to put the power of top-tier marketing pros behind your startup and build the brand foundations that will help you scale into future employee investments, we're here to help.
Interested in learning more?
We are always up for a good chat.