Stoltz is a member agency of Worldwide Partners, Inc. (WPI), which is one of the world's largest and fastest-growing networks of over 75 independent advertising and marketing communications agencies located in more than 40 countries. This membership allows us access to national and global resources, perspectives, and partnerships so we can bring our clients meaningful insights at a moment's notice.
Last month, our Executive Leadership Team (ELT) hopped on a plane to a new country to attend a WPI Global Summit. They got to experience the collections of awe-inspiring art, stunning canals, and eccentric architecture of Amsterdam. With three days full of keynote speakers, creative workshops, and networking with experts from around the world, our ELT got their cups filled to the brim. Hear from each of them about their experience at the Summit and their biggest takeaways:
Kate Holgate, CCO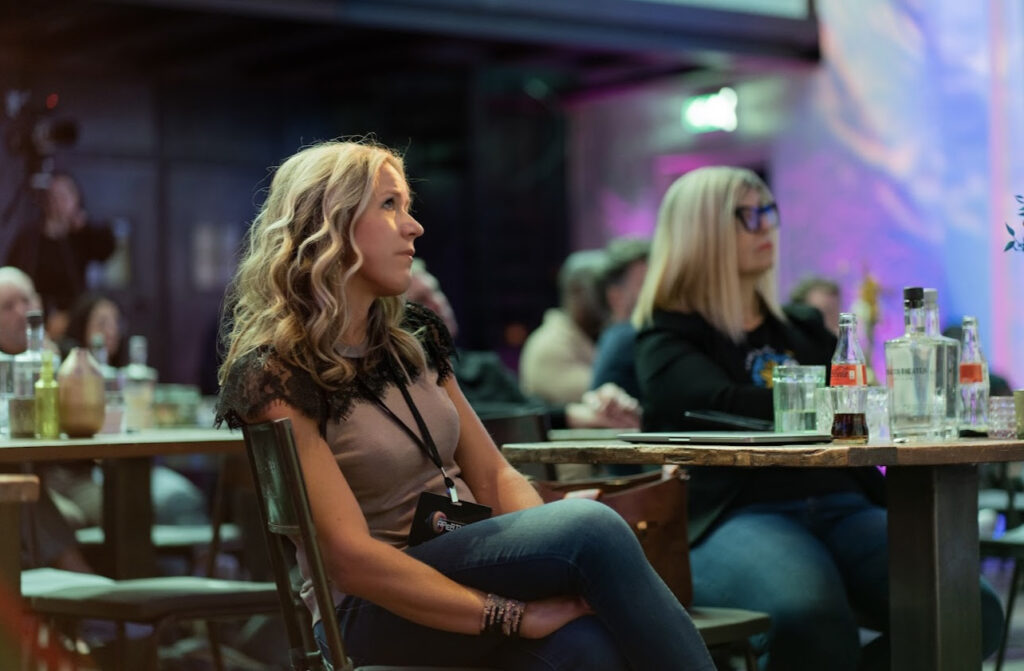 I always come home from a Worldwide Partners Conference riding an absolute high. I'd like to clarify that this was a learning-and-connecting-with-people-fills-my-bucket high, not the other type given our destination. From inspiring speakers, to workshops about best practices in managing our agency, to intimate 1:1 conversations with friends from around the world, it's the type of conference where I am not ready to go home after three short days.

Among many highlights, one of my favorite sessions was led by Ravid Kuperberg, co-founder of Mindscapes. Based on the design thinking methodology, Ravid examines award-winning work to discover thinking patterns within creative problem solving. From these insights, he teaches breakthrough ideation tools, six of which were shared at the conference. I teach a design thinking course about creativity at Boise State University and was pumped to learn from one of the top experts in the industry. However, gathering with some of the brightest creatives in the world, I was also equally intimidated and enthralled. During the workshop, Ravid taught an ideation tool, briefed us on a challenge, then gave us 10 minutes to ideate a solution using one of the tools. Talk about a hands-on teaching method! The brainstorming sessions were productive and fun (not to mention we actually came up with some pretty innovative ideas in a short amount of time!) and I can't wait to share these new tools with the Stoltz team.
Tracy Hitchcock, COO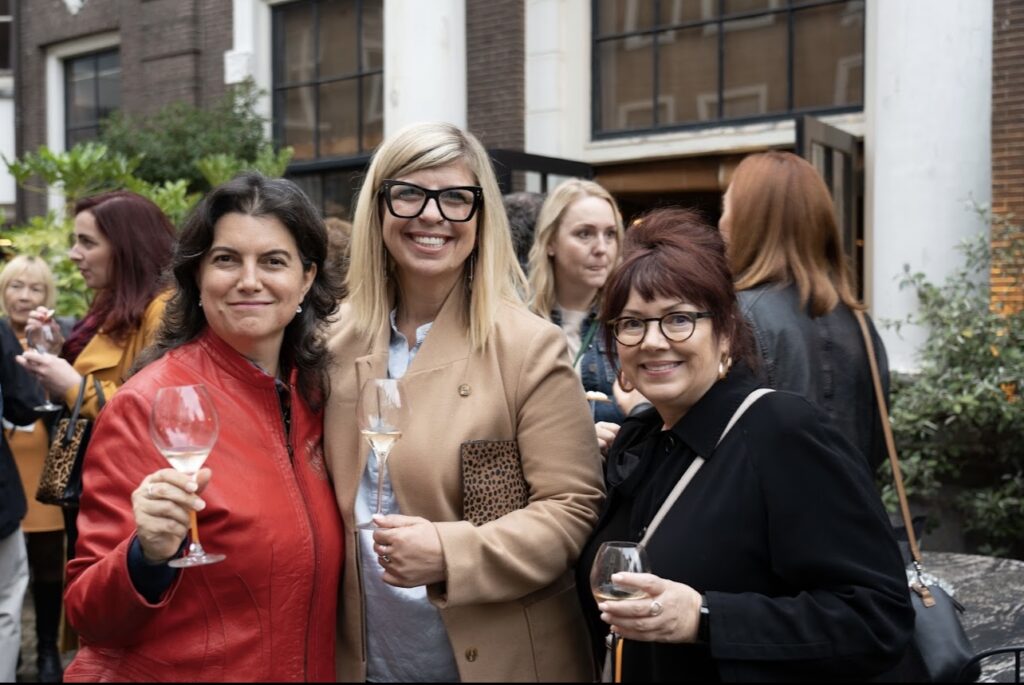 One of the most important discussions at this year's WPI event was tackling the issue of commoditization of marketing. Given the advent of all things available on the interwebs, a general lack of understanding of the science of marketing, and many larger corporations taking the step of bringing marketing in-house, agencies are feeling the pinch. It was at once comforting and disconcerting to learn that this is common across the globe. Being able to work with other marketing experts provides such value in understanding how to combat this trend through innovation, clearly articulating value/ROI, and really elevating the client-agency relationship. At the end of the day, the truth is this: agencies are the engine of commerce and essential to ensure brands have the best creative, latest technology, and insights to not only provide ROI, but also to build growth strategies for the future.
Jaime Ekman, CEO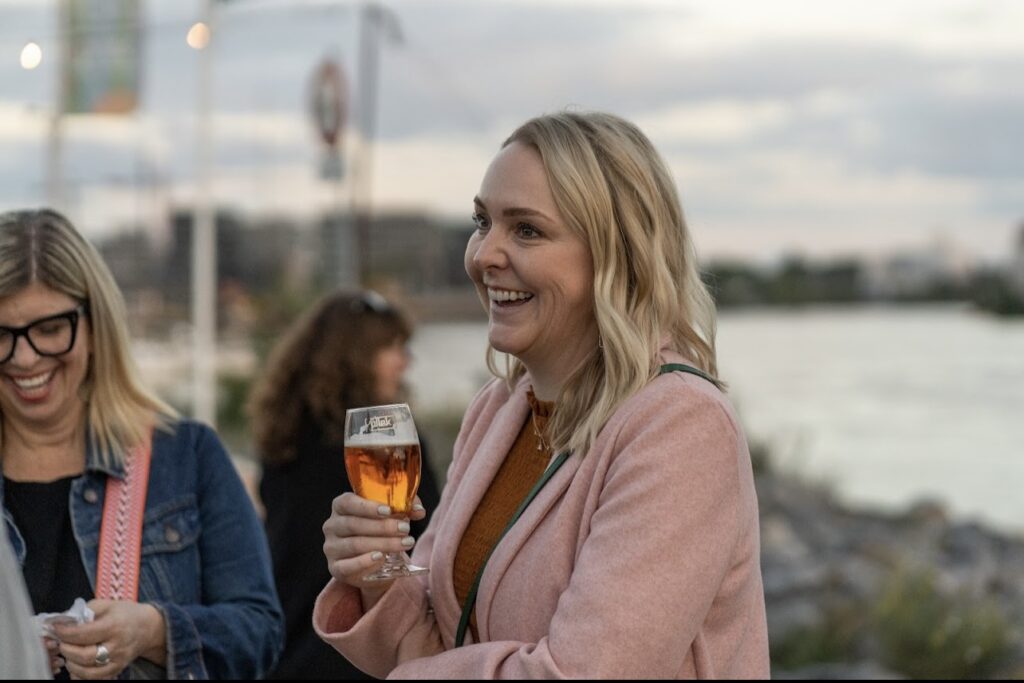 Having arrived at the conference a day late, I missed some amazing content that Kate and Tracy both enjoyed. However, my favorite part of attending any WPI conference is the inspiration we walk away with. New ideas, new friendships, better ways of doing things, and best practices are all things that circulate in conversation amongst our leadership team as we leave the event. It's amazing to see the energy we depart with — even after depleting ourselves with full days and late nights! It's easy to get lost in the day-to-day of any job, so taking some time to intentionally connect with others, devour inspirational content, and bond as a leadership team brings us back to the office ready to drive positive change for our team and our clients.
……………………………………….
Our WPI membership holds so much value — to our leadership, to our team, and to our clients. The opportunity to be a part of these conversations allows us to expand our perspectives, grow our marketing expertise, gain validation for what we are doing right, and form meaningful connections. Every year we dive into new ways we can utilize this resource to improve our clients' businesses, and the results show in the data-driven, inclusive work we are proud to produce. See you at the next Summit!