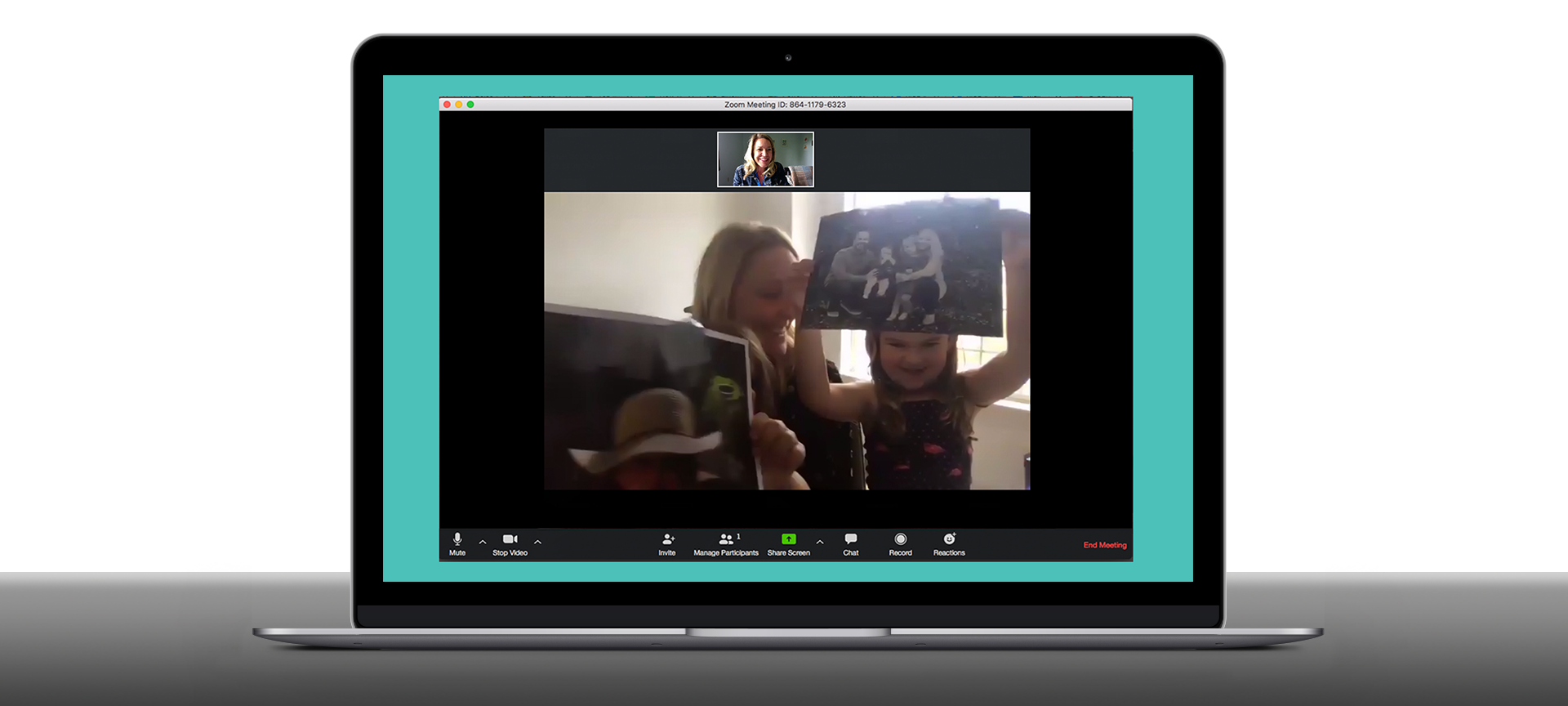 Truth in Marketing: A Pandemic Reminder
How COVID-19 Reinforced the Power of Honest Storytelling
As our country starts to cautiously reopen, I've heard quite a bit of reflection from friends, family and acquaintances about how the past 12 weeks have changed their priorities. They're spending more time with family. Slowing down to appreciate simple moments. Reaching beyond comfort zones to get to know neighbors, colleagues, clients—even strangers—on a more personal level. Realizing that challenging times can spin beautiful silver linings.
All of the above is a fantastic reminder of what makes great story telling: truthful human moments.
As human beings, we move through life tapping into a well of emotions: amusement, heart break, joy, anger, excitement, fear, peace, awe. I imagine that I am not alone when I confess I've experienced ALL of the above with fierce intensity at various times over the past few months. Let's get real: a global pandemic, economic crisis, and a crash-course in how to teach 6th grade math stimulates a lot of feelings. But it is in these experiences—the good and the bad—that I find the most creative inspiration.
I'm also paying close attention to what brands are showing up in meaningful, honest ways. And I'm not alone.
Consumers are paying close attention to what companies are saying these days. Recent studies show that consumers are calling baloney on smoke-and-mirrors marketing – people are most interested in honest, relevant, helpful information that is straightforward and empathetic. Messages that are relatable. Messages that make them feel good.
But isn't that how it should always be?
The answer is yes, and at Stoltz, we successfully deliver on this principle by following three simple rules when creating marketing for our clients:
1. Keep it real.
Life is full of vulnerable moments. It is in these honest stories—the good, the bad, the ugly—that we help audiences relate to a brand on a deeper level.
2. Keep it simple.
If someone is watching/listening/reading your message, reward them for taking the time to do-so. Then get straight to the point. That last thing you want to do is confuse your audience and make them work for the payoff.
3. Keep it rewarding.
People connect with brands that make them feel something. Without the emotional reward, a brand gets lost in a sea of other messages. First identify the emotion you want your audience to feel, then start creating.
This is a simple recipe, but it's not always easy to follow. Which is why there is a lot of crap out there. And although the crap has subsided a bit over the past few weeks, it's bound to pick back up. I am hopeful that we as marketers remember that consumers will continue to focus more on what counts: friends, family, life, honesty and alllll the feels.
Additional reading:
https://www.adweek.com/brand-marketing/how-consumers-want-brands-to-communicate-during-the-pandemic/
https://www.ipsos.com/en-us/news-polls/covid-19-commercial-tracker
https://www.ipsos.com/en-us/knowledge/new-services/Empathy-Consumer-Centricity-in-the-Time-of-Covid