Yes, 2020 might have included cancelled plans, inevitable weight gain, and lack of human contact. But there is no shortage of things that we at Stoltz are grateful for…especially the incredible partnerships we've built and strengthened over the past 12 months. So from our family to yours, thank you for being one of our many blessings. Wishing you peace, health and happiness this holiday season!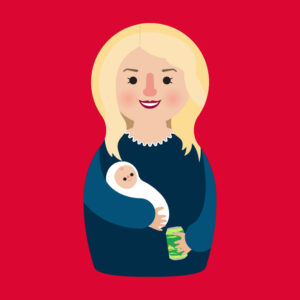 Jaime Ekman, CEO: I am immensely grateful for our Stoltz team – they've adapted to the challenges this year brought almost seamlessly and continued to bring positive attitudes and great work ethic to the table every day. It's motivated me to get through the slog of work-from-home, pandemic fatigue, and all the other challenges we've faced with this year.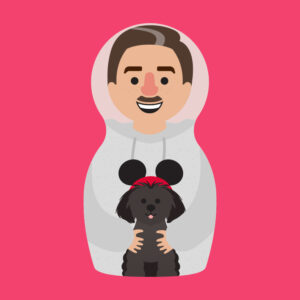 Brandon Stoker, Art Director: I'm thankful for the perspective that 2020 has brought. I'm thankful for my dog and her tolerance of my curmudgeonly presence. I'm thankful for friends and family, sunlight, dishwashers, food delivery drivers and new Star Trek series. And this year I'm especially thankful for health and, more importantly, being able to taste my food.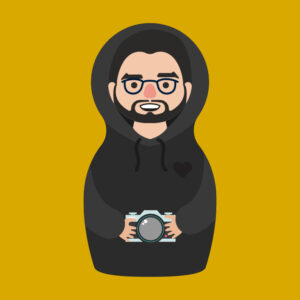 Jake Smith, Digital Media Producer: I'm grateful for the moments of reflection and introspection that this year has gifted me. And books. Books are good, too.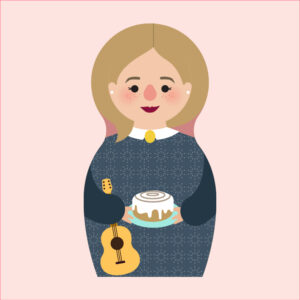 Adie Bartron, Senior Account Manager: I think more than anything this whole experience has taught me to appreciate life's little joys – a sleeping cat on my desk, spending evenings around a firepit with our neighbors, mastering a homemade cinnamon roll recipe, Zoom calls with my college girlfriends, going backpacking with friends for the first (and second!) time this summer, and laughing until I cry on our Stoltz virtual trivia nights.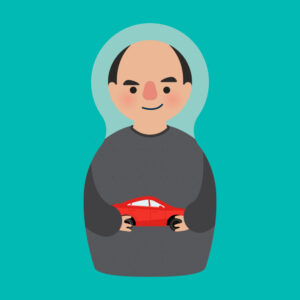 Kyle Fountain, Copywriter: I'm grateful for my family and friends' never-ending love and support.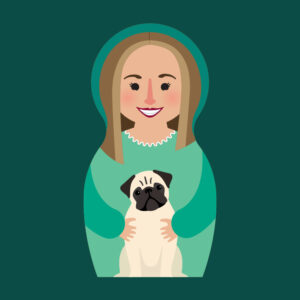 Rachel Ebersole, Account Manager: I'm grateful for our rescue dog, Saucy. We adopted our little senior "chug" in April and she quickly made herself part of the family. She keeps us active, and outside, with her daily walks. She also loves the occasional hike and bike ride – she fully enjoys being carried in her doggy backpack. She's also the best couch buddy. Becoming a dog mom was truly a highlight of 2020.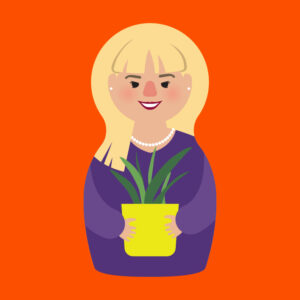 Julie Stevens, CFO: I am incredibly thankful that my family has gotten through such a rough year relatively unscathed. Although my kids have had job losses with COVID we have been able to help them so we haven't had to worry about evictions, hospital bills and so much worse that so many people have had to deal with this year.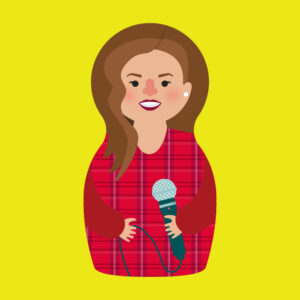 Katherine Johnson, Director of Brand Strategy: I'm grateful to wake up every day warm, safe, and gainfully employed at a supportive, thriving company. I'm grateful for music – old, new, and everything in between. I'm grateful the election is over. I'm grateful for the unwavering truth, love, and laughter shared among my "framily" of women. My sisters. My mothers. My closest friends. My quaranteam. I'm grateful for my life partner, Mike. The kindest, most generous man I've ever known. I'm grateful for the curiosity and creativity my mother instilled in me, allowing me to turn pandemic anxiety into piano sonatas, watercolor wins (and mishaps), short stories, a makeshift wood shop in the garage and a new-found love for growing things.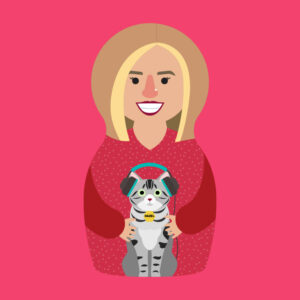 Tracy Hitchcock, COO: I'm grateful for being able to work from home and the essential people who keep our community housed and warm, fed and educated.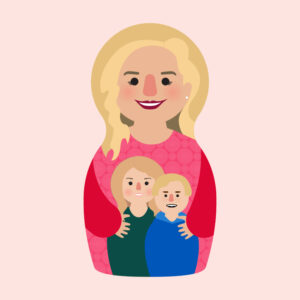 Kate Holgate, CCO: 2020 helped reset my priorities. I am grateful for the resilience, patience and grace my amazing husband and kids have demonstrated daily. I will always be thankful for the extra time we've had together. I am grateful for the small moments of compassion I've witnessed from strangers, neighbors, friends and family. I'm extremely grateful for the incredible people featured on this page, and the laughter we've shared. And I'm thankful for the evenings I've had at home to finish projects I started back in 2014.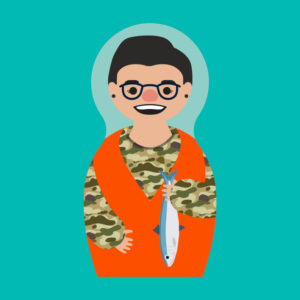 Nicole Coleman, Digital Marketing Manager: There is seriously so much to be grateful for this year…family, office dogs, good health, a job I love, nachos…but if I had to choose one, I would say I'm grateful for the outdoors. So many places and events had to be canceled or closed this year and without any outdoor escape I think I would have gone bonkers. Being out in mother nature is the best and fastest way to recharge my soul and feel reenergized to take on all the things that 2020 just seems to kept bringing…Kobe, the pandemic, an earthquake, a snakebite, a broken nose, another earthquake, a bathroom flood…you get it. Regardless, bring it on, because snowboarding season is right around the corner.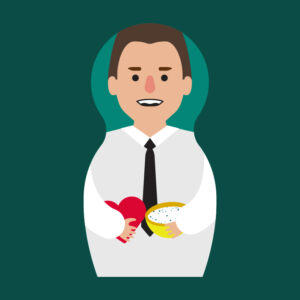 Josh Hawks, Marketing Assistant: I think this year I'm most grateful for the extra time I have been able to spend with my wife, Erika. We typically work opposite schedules and different days off. This year, while somewhat problematic for the world, the pandemic has allowed us to spend every evening together. When I look back at 2020 it won't be just the pandemic that defines the year, but the strength of our relationship and the meaningful quality time we have spent together. I'm also grateful for human interaction, since it's been somewhat limited, the moments I have been able to share with family and friends have been some of the best of my life. Also, I didn't know how grateful I was for sports until they were almost all cancelled, so I'm extremely grateful for sports. And beer. Sports and beer.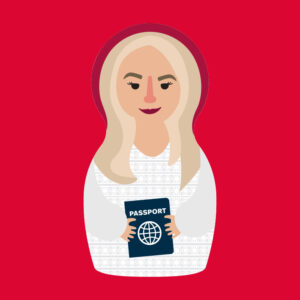 Kellie Fox, Art Director: I'm grateful for the extra time that I have been able to spend at home and with my family. It has been a nice reminder to slow down and enjoy the little things. And on a lighter note, the introvert in me is also grateful for a no-questions-asked reason for declining an invitation out, or in because, pandemic. 🙂 Example in this Instagram reel.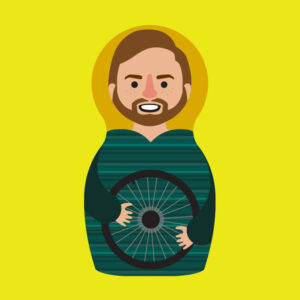 Mitch Kuhn, Senior Art Director: I'm grateful for my amazing wife who makes 'staying at home' fun and my weird little dog who shares so much happiness every single time I walk in the door. I'm grateful that this pandemic is the exception, and that this isolated time has made me miss and appreciate my family, friends, and pleasant Boise strangers. I'm grateful to work with kind, smart people, for a great company that goes above and beyond to create community. I'm so grateful to be healthy and able to go outside and play. And lastly I'm grateful that this is just the tip of the 2020 Titanic iceberg of everything I'm truly grateful for right now.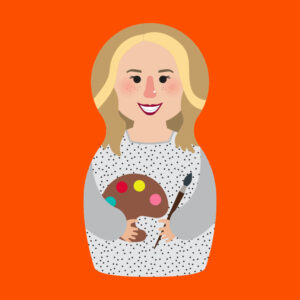 Crissie Hoskins, Associate Creative Director: It's been a difficult year, but those disappointments and struggles have brought along so many more things to be grateful for. Having the kids home gave us more family time. The slow-down of 2020 made us go for more walks, bake more together, pick up way too many new craft hobbies, and just be together. Also grateful that I was able to marry my cutie.