Owning Up: Women in Leadership Series
Women held 31.7% of top executive positions across industries in 2021. At Stoltz, we know women make great leaders—and we envision a world where there are an equal number of women in leadership as men. We asked several women we admire who hold leadership positions, or are experts in their field, to share their experiences with us and what leadership means for them. Here is one of their stories.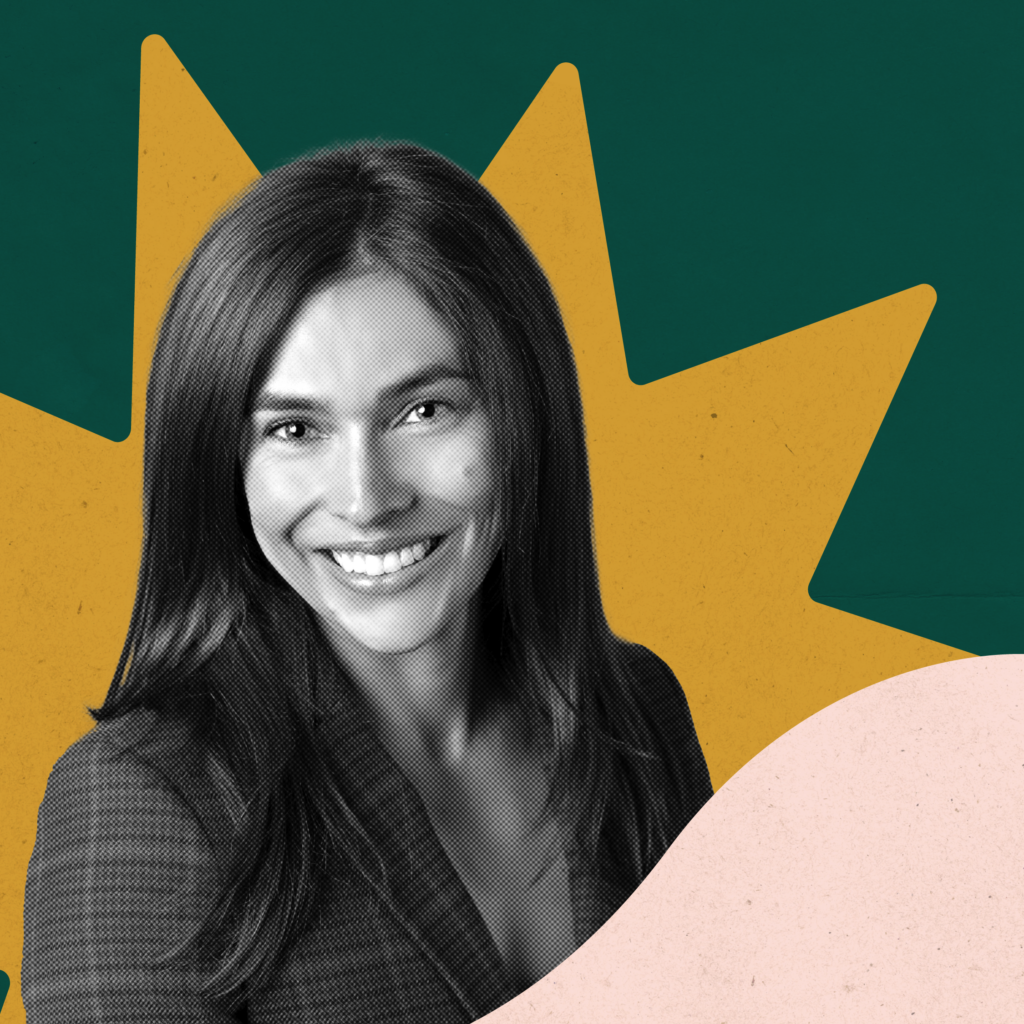 Learning from the Best Mistakes
— By Natalie Podgorski, Founder of Foresight Public Affairs
I didn't start my career with hopes and dreams of one day owning my own company. I was too focused on how I was going to end up on the Today Show for the thought to even cross my mind. But sometimes life has different plans for us, and, often, they are even better than what we dreamed for ourselves.
Sharpening my interview skills
To say I was focused in college may be an understatement. If I was going to be the next Diane Sawyer or Meredith Vieira, I knew it was going to require a lot of hard work. Journalism is a competitive field, and the reality is opportunities are limited.
So, I got to work. I found an internship my first semester of freshman year and continued interning until I was hired as a reporter for a local government TV station during my junior year. This was in addition to the reporting and anchoring I was doing for Arizona State University's nightly newscast and ABC News on Campus, a partnership with the ABC News Network and leading journalism schools across the country.

I had amazing opportunities and was able to tell incredible stories. I tracked legislation in the Arizona State House, issues at the border and was even able to co-host a live town hall during the 2010 Midterm Elections with David Muir.
I did everything I could to immerse myself in journalism and set myself up for success. My hard work paid off. Upon graduation, I was one of the lucky ones who landed an on-air reporting job.
But two years into my dream job, I did not feel so lucky.
Finding a new dream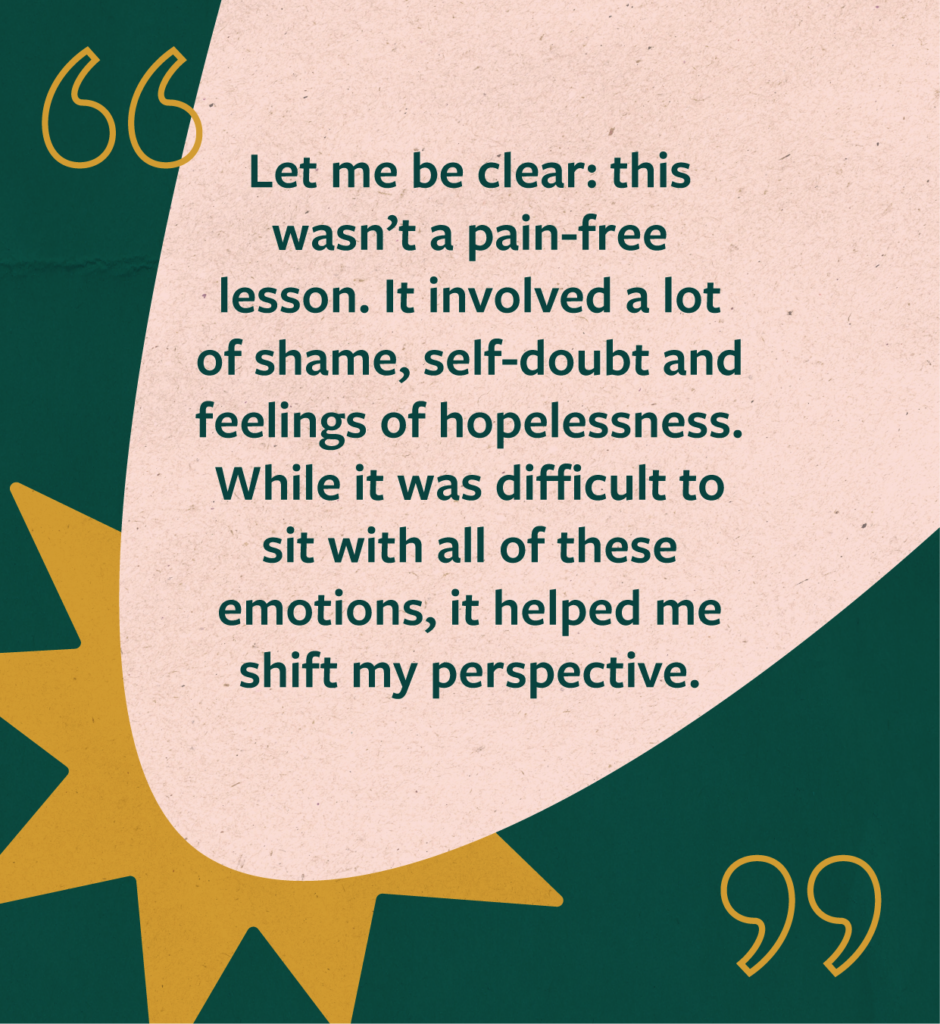 Despite working at a great station with amazing co-workers, I didn't feel happy. In fact, I felt like I had made a mistake — despite all the work I had done to try to understand what I was getting myself into. Suddenly, I felt lost and, quite honestly, like a failure. At that point in my life, my career was a huge part of my identity. If I wasn't going to be a reporter, who was I going to be?
I wish someone had told me at that moment that it is okay to switch course and reminded me life's unexpected moments can hold the most promise. But these were lessons I needed to learn on my own.
After leaving journalism, I was offered an opportunity to work in local government. I remember feeling so hopeful this would be my new path. I was excited to see the decision-making process behind the scenes and help the city connect with its citizens. While I enjoyed the work, I knew it wasn't the right fit.
Once again, I felt like I had made a mistake. But, this time, I was ready to learn from it.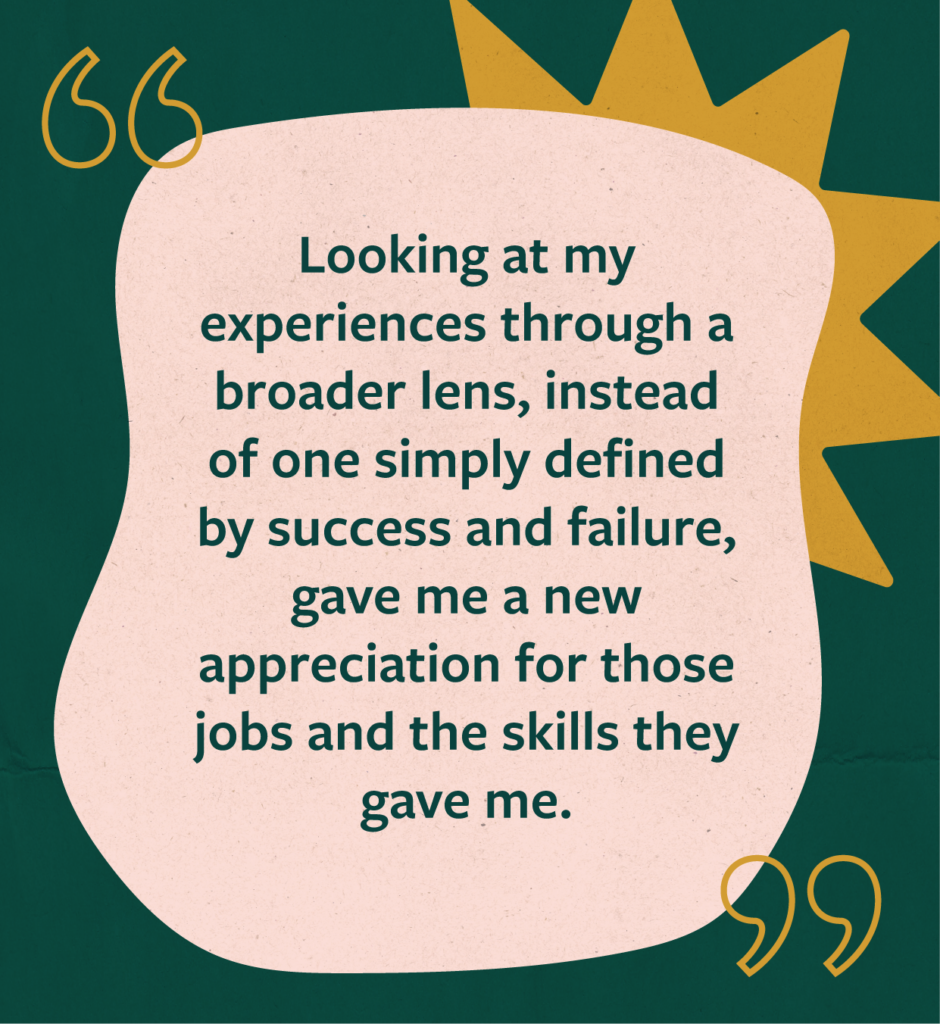 Getting curious
Let me be clear: this wasn't a pain-free lesson. It involved a lot of shame, self-doubt and feelings of hopelessness. While it was difficult to sit with all of these emotions, it helped me shift my perspective.
Instead of looking at my career choices as mistakes, I decided to get curious. Certainly, I didn't dislike everything about my jobs, so I started to evaluate: what was it that I liked? I loved the variety both positions offered me, I was never sure where my work would take me and no two days were ever alike. I appreciated the opportunity to interact with different people and continually learn new things. Most of all, I loved telling stories.
Looking at my experiences through a broader lens, instead of one simply defined by success and failure, gave me a new appreciation for those jobs and the skills they gave me. It turns out, my mistakes were learning opportunities that prepared me for where I am today.
My experiences led me to an amazing career at Gallatin Public Affairs, a job where media, government, politics and business collide. Suddenly, everything clicked. It felt like my previous jobs were preparing me for this path. If I hadn't worked as a reporter, I wouldn't be able to be the storyteller my clients needed or able to help them navigate working with the media. And without my experience in local government, I wouldn't have the same insights into the advocacy and strategy needed to create meaningful change.
Finally, I could see there is value in every experience…Even the experience of being out of a job.
Gallatin decided to close their Boise office several years after I joined the firm. Initially, I was devastated. But, by this point, I had learned to trust the process. It took some time — and encouragement from some incredible friends who believed in me more than I believed in myself — but eventually I realized there was an opportunity in front of me.

Charting a new path
I decided to start my own firm — companies in Idaho still needed great communicators and strategists. For the last five years, I've helped clients across the Pacific Northwest. I am proud to run a company where I get to help organizations tell their stories and reach their goals. Foresight Public Affairs was never my dream but, today, I couldn't imagine doing anything else.
Now, I think of my "mistakes" as detours on the way to my final destination and a career path that's better suited for me.