Owning Up: Women in Leadership Series
Women held 31.7% of top executive positions across industries in 2021. At Stoltz, we know women make great leaders—and we envision a world where there are an equal number of women in leadership as men. We asked several women we admire who hold leadership positions, or are experts in their field, to share their experiences with us and what leadership means for them. Here is one of their stories.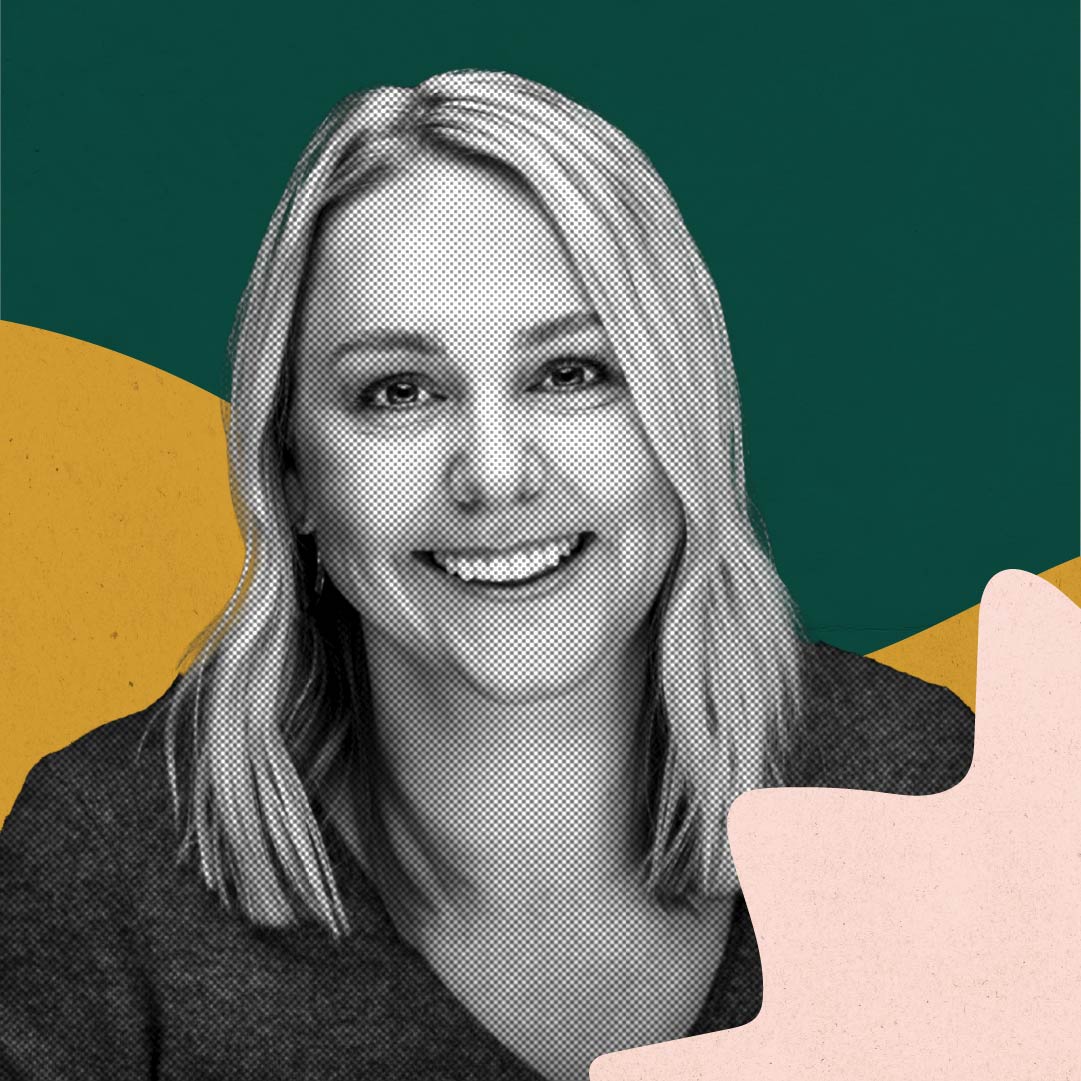 An Interview With Jaime Ekman, Stoltz Marketing Group's CEO and President
Jaime Ekman is rarely the loudest person in the room—and not because she doesn't have anything to say. Jaime's thoughtful, and carefully considers the impact of how and when she delivers a message. In a world often full of noise, her demeanor is refreshing.
We recently sat down with Jaime to learn more about her path to becoming CEO of a woman-owned and women-led creative agency and how her unique leadership style helps her change the way business is done
What traits do you find are important in a leader?
Being a good listener, which is also more commonly found in women leaders. The ability to effectively communicate your vision. The resilience to keep showing up despite hard days. Having the tenacity and grit to keep going is huge.
What differentiates a good female leader from a good male leader?
This is interesting—for most of my career, my most impactful mentors and bosses have been male. I've often wondered, is there really a difference between male and female leaders? I've found a lot of shared characteristics between the two and think ultimately it's a gray area.
Innately, there do seem to be key attributes exhibited by more women leaders like empathy and inclusivity. Women tend to have a greater desire to lift others up alongside them. I think this stems from women more often having to juggle work and home life—traditionally, most male leaders aren't doing as much of a balancing act.

Throughout your career, have you sought female leadership or mentorship?
Honestly, I really didn't until I started at Stoltz. Earlier in my career, I remember sitting in a town hall meeting and the leadership team in front consisted of 10 men. They were all wonderful yet at the same time I was thinking, "Oh, that's interesting." I don't think I fully knew what I was witnessing or understood the barriers I would face as a woman in leadership.
Now, here at Stoltz, our C-suite is entirely female. I learn from my co-leaders, Tracy Hitchcock and Kate Holgate, every single day.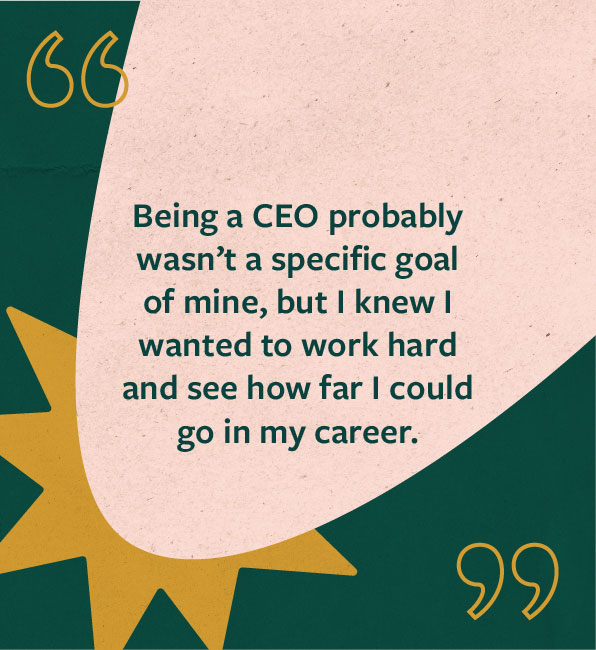 How do you show up as a leader?
Empathy is my top Clifton strength. Most of the time, it's a real asset. And of course, there are times when it's the opposite and I feel too much or worry too much about how others are feeling. I listen carefully and am a good judge of character. My instincts are really strong.
Was leadership always a goal for your career?
Being a CEO probably wasn't a specific goal of mine, but I knew I wanted to work hard and see how far I could go in my career. I think I inherited a lot of my dad's entrepreneurship mentality. I didn't see myself owning and running a business like him, but the same ambition and drive were there.
How did others help you further that goal?
I had a really impactful mentor, Todd, who raised me up and drove me through the ranks very quickly at a previous company. More importantly, he taught me that as a leader it's never really about you. Todd would be behind an initiative and then put me in front of the client as if I was solely responsible. He taught me when your team looks good, you look good. You benefit by bringing people along with you.
Who are some female leaders that inspire you?
I've learned so much from every woman here at Stoltz. They've literally all pushed me to be and do better. I'm inspired by those close to me as well—my mom and sister. My sister has faced a lot of adversity in her life and is a beautiful example of resilience. I also admire other professional women. Early in my career when I was an intern at Simplot, I used to look up to a woman who was one of the few in senior leadership. I remember her being so cool and aspirational! I now sit on a board with her. Talk about full circle.

What advice would you give a woman who is interested in leadership?
There's so much I could say! I think the biggest piece of advice I can give is to learn everything you can about the industry or role you want to be in. Surround yourself with women who inspire you—they don't have to be women you work with. Spend your energy on people who fill you up. Oh, and don't be afraid to try new things and fail. And try again. And fail again. That cycle can be the best teacher.
Anything else you'd like us to know?
It can be isolating—I'm surrounded by bright, bold women, but am the only working mom in my inner circle who is a CEO and business owner. The mental load and stress can be tough to manage, and sometimes those close to me aren't sure how best to support me. While that may sound daunting, this job is absolutely worth it. I'm so inspired by my team each and every day. The change and growth Stoltz has experienced in the past five years has been incredible.
More importantly, I feel like I'm a part of making a change. I've always had the mentality I could do whatever I set my mind to and have sometimes been blind to the barriers I may face being a woman in the workplace. I'm hopeful my two daughters will also believe they can achieve whatever it is they want to—without any of the obstacles women face today.