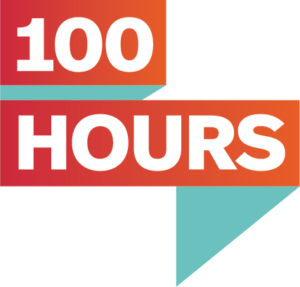 Check back in January for 2023 Applications!
100 Hours is Stoltz' nonprofit partnership program. When it comes to nonprofit stories of impact, there is no shortage in our community and around the world. But we know the "sharing" of these stories can be challenging on the lean budgets that most nonprofits are accustomed to.
Stoltz is here to help. Every year, we partner with one nonprofit and dedicate 100 hours of heart-driven creative services that align best with the organization's needs, lift their brand story, and grow their impact. Throughout the partnership, we focus on three key goals:
Reaching success through open, honest collaboration
Providing strategic marketing solutions that best help organizations grow their impact
Ensuring the work is sustainable and can be utilized and managed by the organization well into the future
---
Criteria
Must be an Idaho-based 501(c)(3).
All finalists must deliver a virtual presentation about mission and needs to the Stoltz team (in March of 2023).
Must have a designated point-of-contact or team that can actively participate throughout the duration of the work (to be completed by the end of 2023).



Selection Process
At Stoltz, we keep it fair and democratic. Following a review of the submission forms, our entire team weighs in on their choice for finalists. We bring in 2-3 finalists for in-person virtual presentations during the month of March, and then our team votes again. We announce our selected nonprofit partner and get started!
---



Past 100 Hours Partners