In June, my life changed in two ways — I joined Stoltz as their new Director of Accounts and Strategy, and SCOTUS overturned Roe v. Wade. One made me feel proud and hopeful, the other made me feel…well, not. I'm glad that these seemingly unrelated events both happened in June because they helped me have an "ah-hah" moment.
Sometimes I wonder if we're asking too much to expect work to fulfill every corner of the human experience. "Good work culture" can become an empty buzz term. The events of this June tested my concept of work culture in the best way possible.
At Stoltz, we've been having conversations with some of our clients about building an authentic internal brand, and it all comes down to the human beings that make up the business: what do they think, feel, and believe? What are they motivated by? What keeps them up at night? Do they know they're making a difference — for your company and the broader community?
Stoltz asks those questions of each other and leans into the answer from day one.
I've been so buoyed to be able to look into the misty eyes of a coworker in an end-of-week meeting and say "I know how you feel" and share a moment of deep understanding. (We were talking about how much we miss our moms and wish we could talk to them about all of this).

There's a statement in one of our decks that speaks to our philosophy of "people do business with people." That mantra holds true in each part of our business — from Zoom meetings with our client partners to our Monday morning team meetings.
We care. We create because we care. We walk the talk. We see, hold, and make each other better. (And trust me, as my coworker Bond jokingly called out, I can be a bit of a cynic — okay, a realist. The "walking the talk" is real here.)
In the face of big, scary change, I'm grateful that a first small step can be taken with my new coworkers by my side: The Slack chats, the "see you at the marches," the "here's how else we can helps"… and most of all, a thoughtful policy that will make sure anyone who's able to be pregnant on our team can live a life of their choosing and uphold their bodily autonomy.
A brand can be more than just a business (and how cool is that?!). It's a living, breathing force that can create change. Customers and communities want to feel seen and be inspired.
I've gotten emotional writing this blog several times, which shows me that I've arrived at that point of being seen and inspired — in my new position at Stoltz. I'm beyond proud to be a part of this team of beautiful humans who lead with their heart.
Here's to the power of people — and making "good work culture" so much more than a buzz term.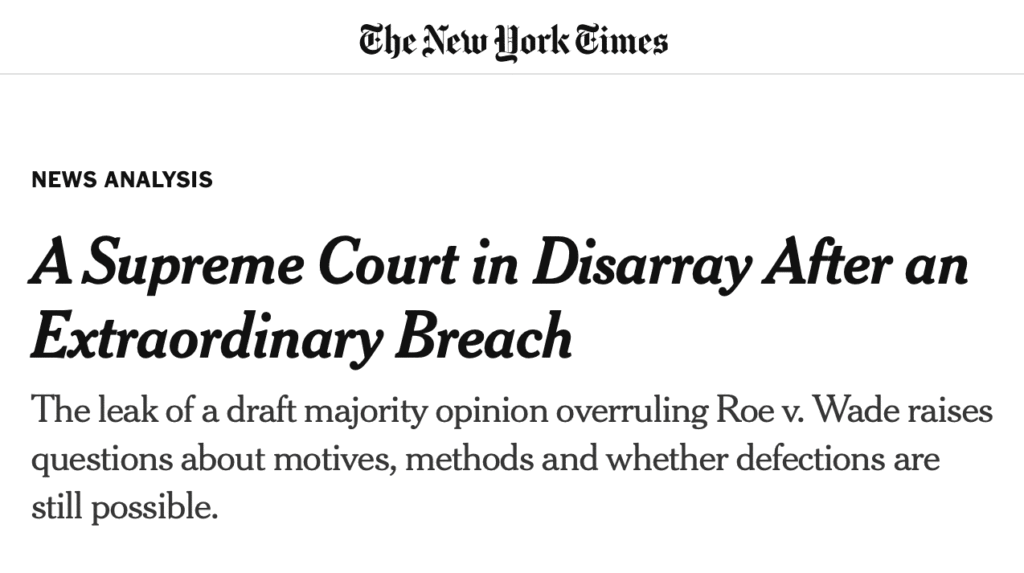 Here's Stoltz' statement in light of the recent SCOTUS ruling (and some more about how Stoltz is approaching this topic and the whole human experience):
"Human rights matter. As a woman-owned, women-led company, we continually invest in and make space for all humans. Period.
When the SCOTUS ruling was leaked in May, our President and CEO Jaime Ekman made a commitment to our team that travel and other costs associated with seeking reproductive healthcare not available in our state would be reimbursed. We know this is tricky and are actively working to ensure confidentiality and anonymity.
This is a tough and divisive time, but we do hard things every day to ensure we are doing all we can to preserve the rights and individual freedoms of the people in our company, our community, and our country.
As a company made up of over 70% women — and as allies of non-binary and trans people — we support a person's right to choose, when, if, and how they become a parent."

There's more:
We do this with the full and weighty understanding that no sum of money or support can ever fully remedy not having autonomy over your own body and health decisions — or the toll these decisions take on your future and wellbeing.
We announce this policy as a woman-owned and women-led business knowing that reproductive rights aren't only a women's issue. The SCOTUS decision affects the futures of all Americans. Reproductive health access will become difficult for women and all birthing people — and may be more difficult for trans, intersex, nonbinary, or gender expansive people.
We know that the Court's decision to overturn Roe v Wade will disproportionately affect women, and people who can be pregnant, of color. We stand with you.
We do this, again, as a woman-owned and women-led business, knowing that restricted access to reproductive health will limit the education, careers, and economic independence paths of countless women — and have a negative macroeconomic effect on all of America.
We enact this policy in hopes that even the smallest action can act as a crucial first step — to inspire empathic leadership and equal treatment of all human beings in our home state and nationwide.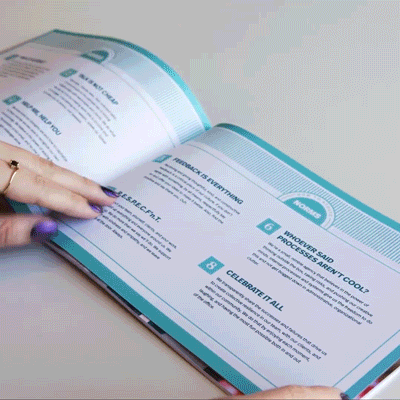 Walking our talk. (from our Employee Handbook, published 2022)
As a woman-owned and women-led company, we have the opportunity to create policies that not only benefit the individuals on our team, but their families as well, while transforming how business has traditionally been done. We value the whole person and we know that includes waaaay more than life at work alone.
While we are beholden to our team to maintain a healthy and thriving business, we want to ensure the humans who choose Stoltz as their workplace are also healthy and thriving. As such, we are proud to offer the following:
Health Benefits: From the first day of your first full month, you're covered. Insurance is a game changer, and we know people need these benefits now — not in 90 days.
Parental Leave: It takes a village to raise a child. We know it is vital to the health of our community to support families (however you define that) when a baby is welcomed into the world. While 12 weeks doesn't always feel like enough, it's better than most companies in America and the minimum parents deserve.
Flexibility: Your dad has a doctor's appointment? See you when you're back. Your 8th grader has a Lacrosse game at 3 p.m.? Enjoy! Long story short, live your life and get your work done. That's it! Sometimes that means emails at 9 p.m. or logo design on Saturday morning. It's all good if it's good for you and your family.
Giving Back: We are a group of intelligent and engaged people. Organizations in our community need people like us to support their work and long-term success. Each person on the team has two Stoltz hours/month to dedicate time to their community. It matters.